Please feel free to contact us by:

- mail, addressing it to "Comitato per il Parco A. Cederna", via Raiberti 5, 20900 - Monza"

- phone, calling number +39 039382147 (Monday to Friday, from 9 am to 9 pm).

- e-mail, filling in the following box.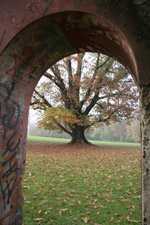 Via Raiberti 5, 20900 Monza (MB) - Italy - tel.: +39 039382147
Information about Italian privacy regulations
---
Dear visitor,

The Comitato per il Parco "A.Cederna" is entitled to utilize your personal data in compliance with Law Decree no 30 dtd June 2003 no. 196, namely "personal data confidentiality code". The Comitato hereby informs you that the regulations mentioned above protect people's personal data and that your personal data will be treated by the Comitato with correctness, lawfulness, transparency and confidentiality.
Specifically, your e-mail address, name and lastname, if supplied, will be utilized for the petition itself or to get in touch with you. We shall not make your data available to third parties and they will not be utilized for commercial purposes.


In addition, you are free to request the Comitato to delete your personal data at any time, via e-mail – out of the contacts page -, mail – to the address available on bottom of page.
In case you are a recipient of our newsletter, you can delete your name through the proper box in our website or through the proper link in our e-mails.
Bookmark our site to:


Close